Darksoft ST-V Multi V1
Coming soon
$
529.00
AUD
-
$
619.00
AUD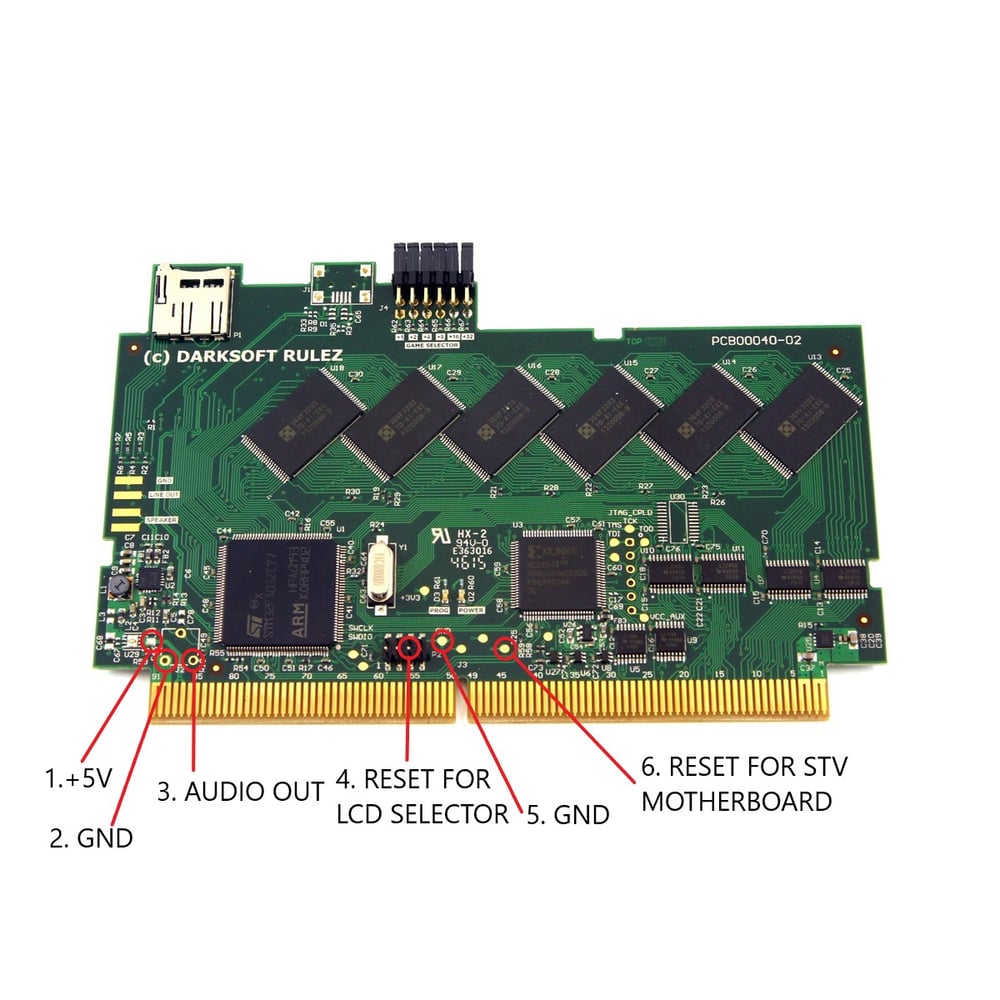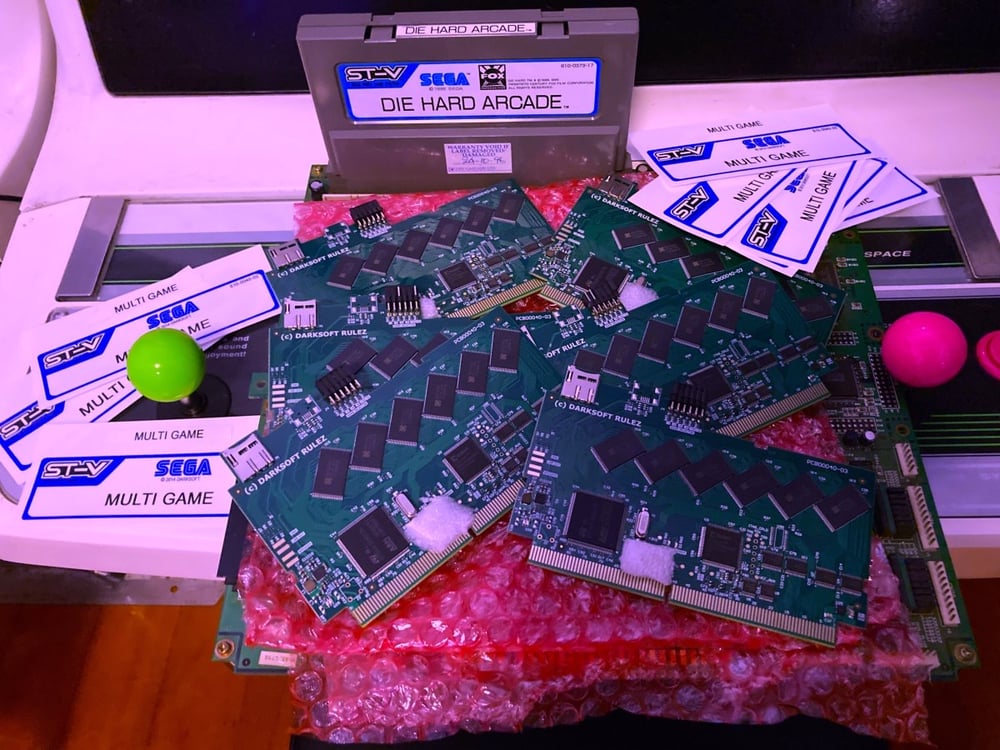 Standard Multi Kit comes with Multi PCB with short jumper shunts for changing games. You will need some basic soldering skills to enable the auto reset for this kit.
Deluxe Multi Kit includes the Standard Multi Kit and the following 3 items:
1 x Confirmed compatible blank 16GB SD Card
6 x Jumper Shunts *with little handles* for ease of game changing
1 x High Quality Vinyl Laminate ST-V Multi Sticker with Blue Logo
We currently have available a used genuine ST-V cartridge shell with no label or game PCB. You will need to do some modifications to the shell to fit the multi. Please note that the cart shell is used and has general wear & scuffs but nothing horrible. To purchase this, just choose the "Deluxe Multi Kit & Shell" option when checking out. This is a one time offer and will be removed once sold.
NOTE: SD Card comes in sealed blister pack. No ROMS or Games are supplied with any of the kits we sell.
Download: INSTALLATION MANUAL