Darksoft CPS-2 Multi: Champion Edition
$
949.00
AUD
-
$
1,049.00
AUD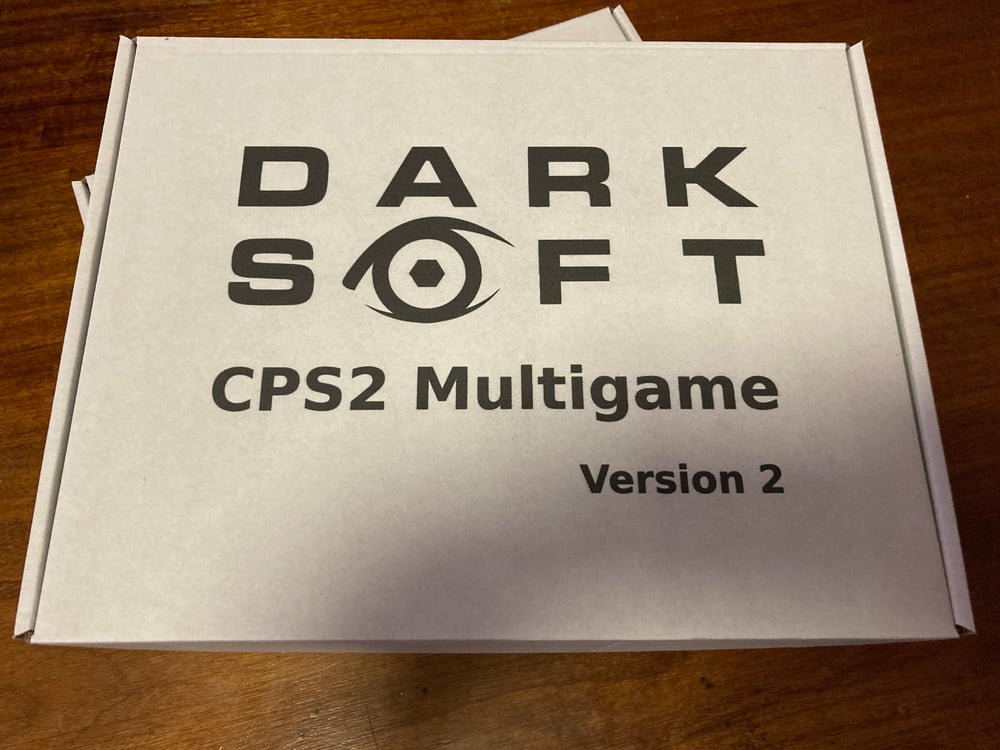 Updated and Latest revision (version 2) of the CPS-2 Multi (Champion Edition). Functionally the same as earlier released kits but with a easier to use key writing cable header on the PCB.
Standard kit comes with the Multi PCBs, 30cm ribbon cable and LCD screen in a bespoke Darksoft cardboard box.
Deluxe Multi Kit includes the Standard Multi Kit and the following 5 items:
1 x Confirmed compatible blank 16GB SD Card
1 x 1-Meter (100cm) Long LCD Extension Cable
1 x 3D Printed LCD Selector Case with Screws (Blue, Green or Grey)
1 x High Quality Vinyl Laminate CPS-2 Multi Sticker
1 x Machine Crimped JST-to-JST Key Writing Cable
If ordering the Deluxe Multi Kit, please select the option with the colour LCD case you would like.
NOTE: SD Card comes in sealed blister pack. No ROMS or Games are supplied with any of the kits we sell.
Download: INSTALLATION MANUAL