Everten: ST-V IO Board - Stereo + CPS2 + CPS1 Kick [Sega]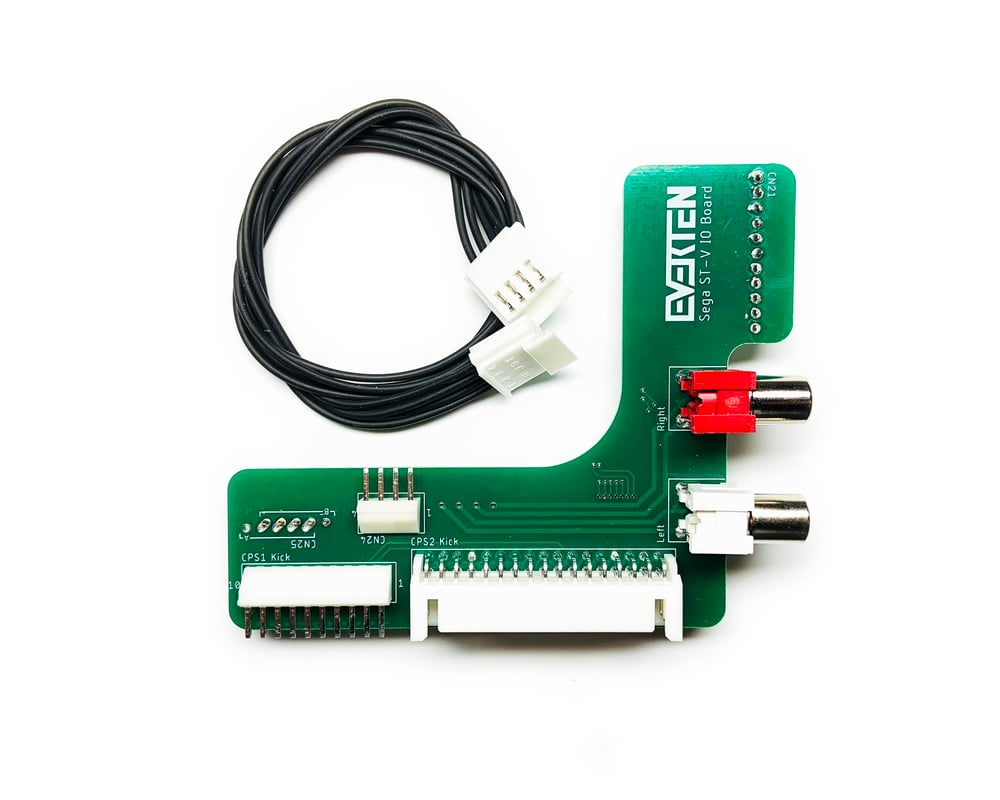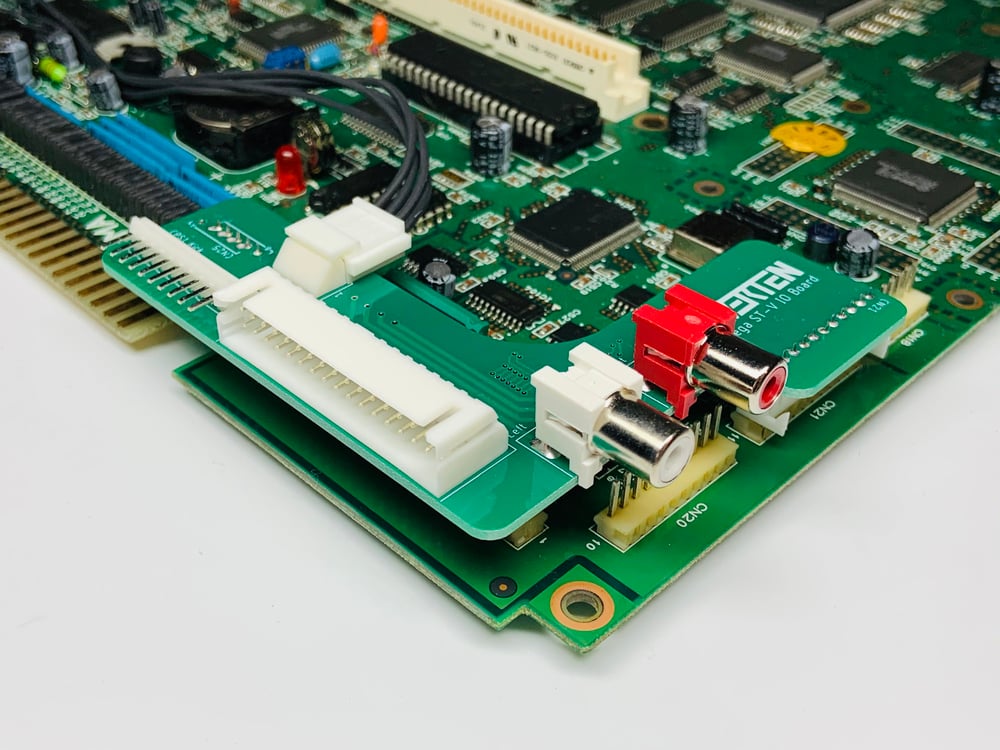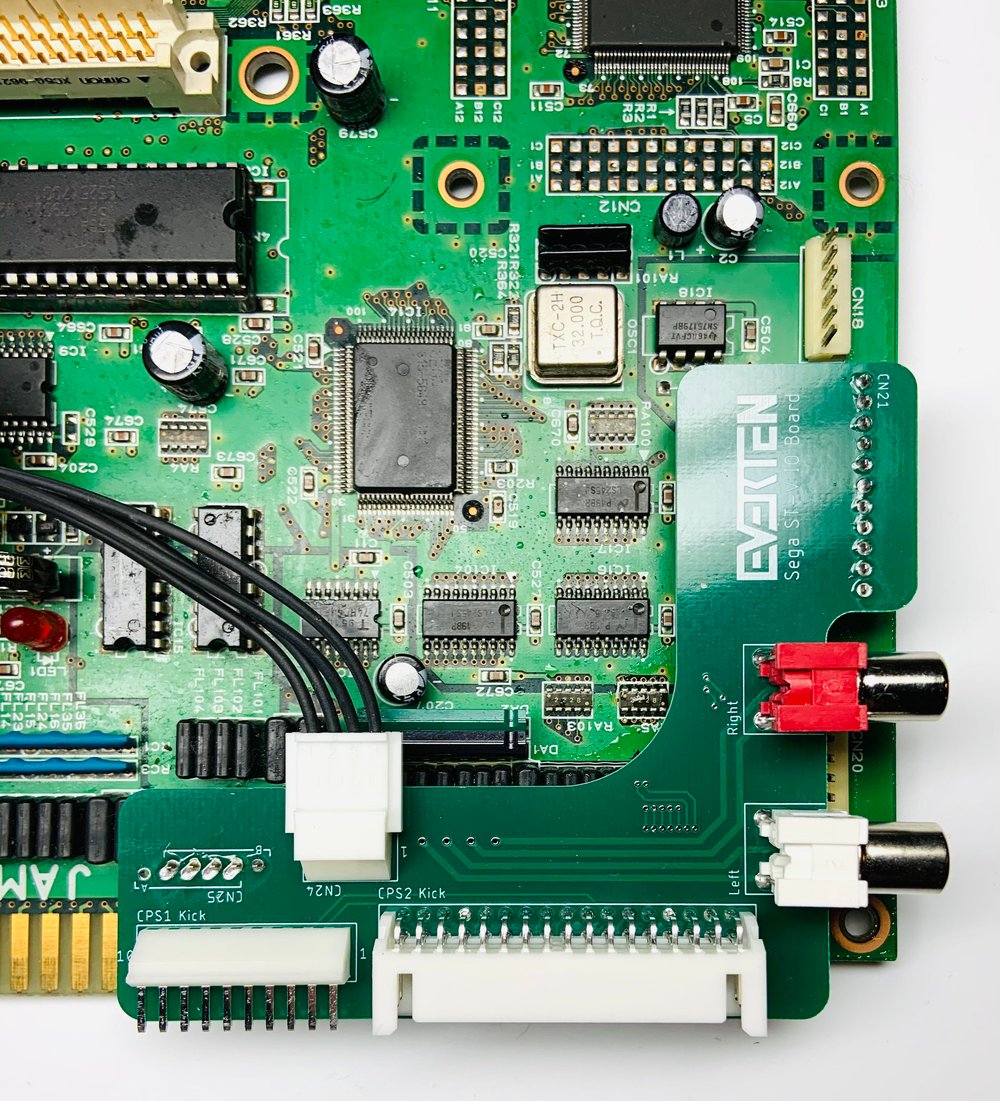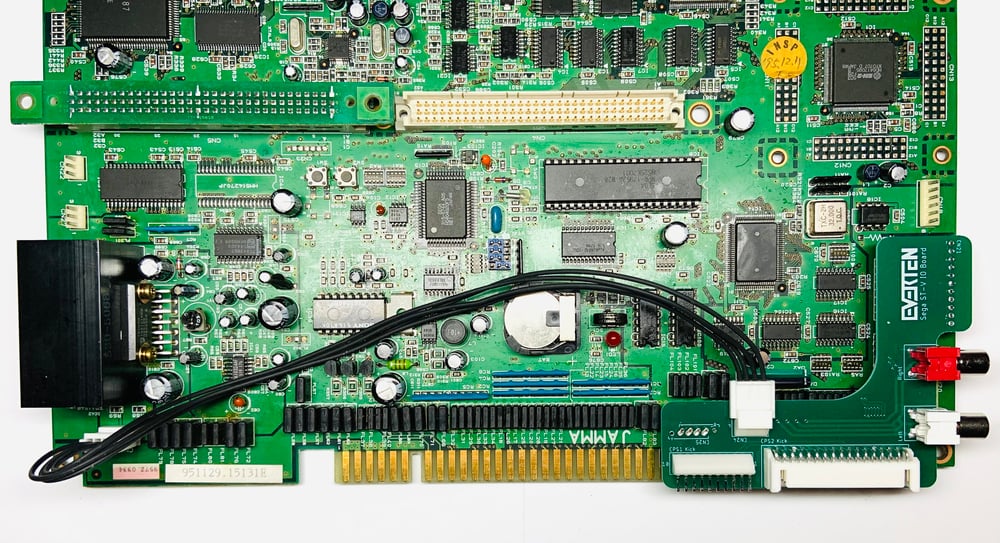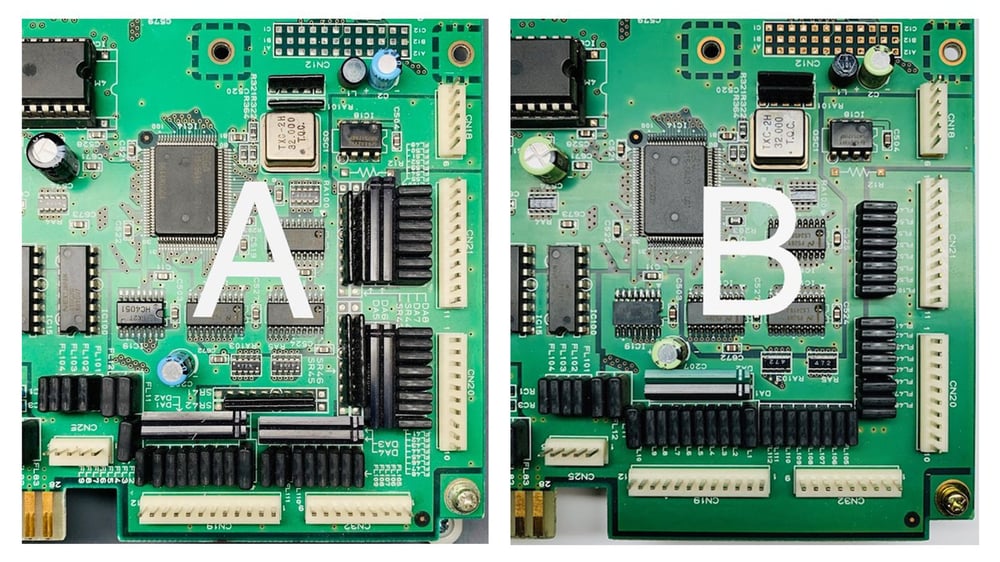 Fully assembled PCB kit. Adds RCA jacks to the Sega ST-V arcade board for line-level stereo audio and kick harness connections (CPS1 and CPS2), no soldering required. Connects to the stereo headers at CN24 via the included wire harness. Mounts to the headers at CN25 and CN21.
The kit includes: 1 x IO PCB, 1 x wire harness
This kit is compatible with both known ST-V board revisions and the Lions3 acrylic case. You must specify board layout A or B during checkout. B layout boards normally have a factory IO which needs to be removed to mount the replacement IO board. Please review the reference photos and datasheet before ordering. Note the distances between headers and PCB edge. The B layout is pictured with the factory IO board removed.
Please see the attached datasheet for compatibility, installation instructions, and other notes before ordering.