openkey-cps2 (inifinikey)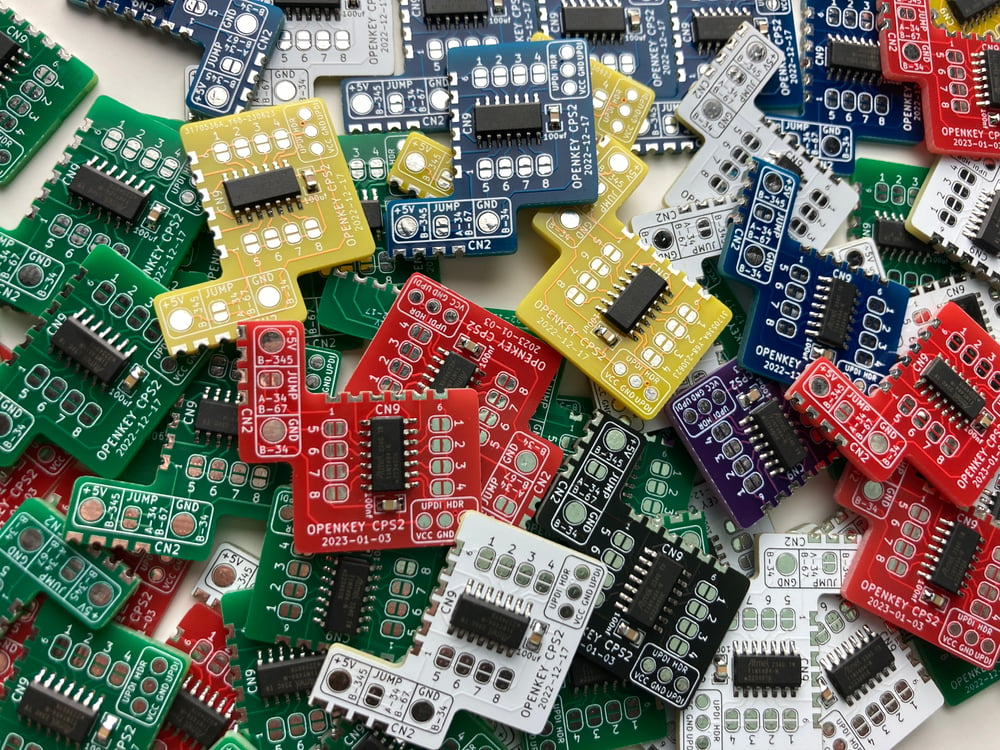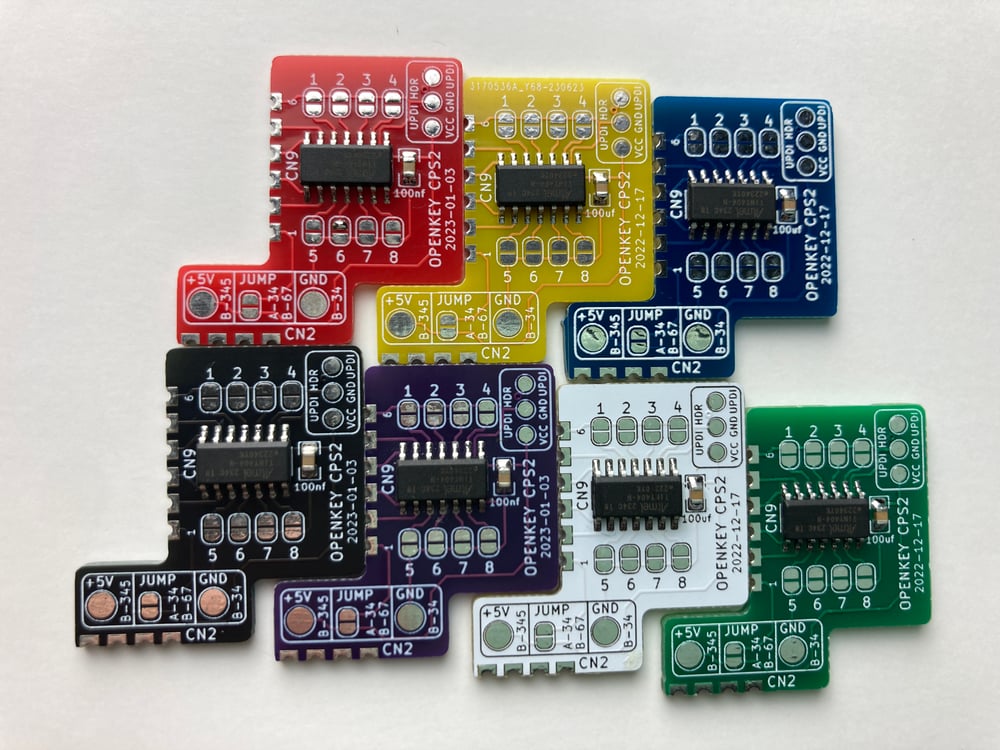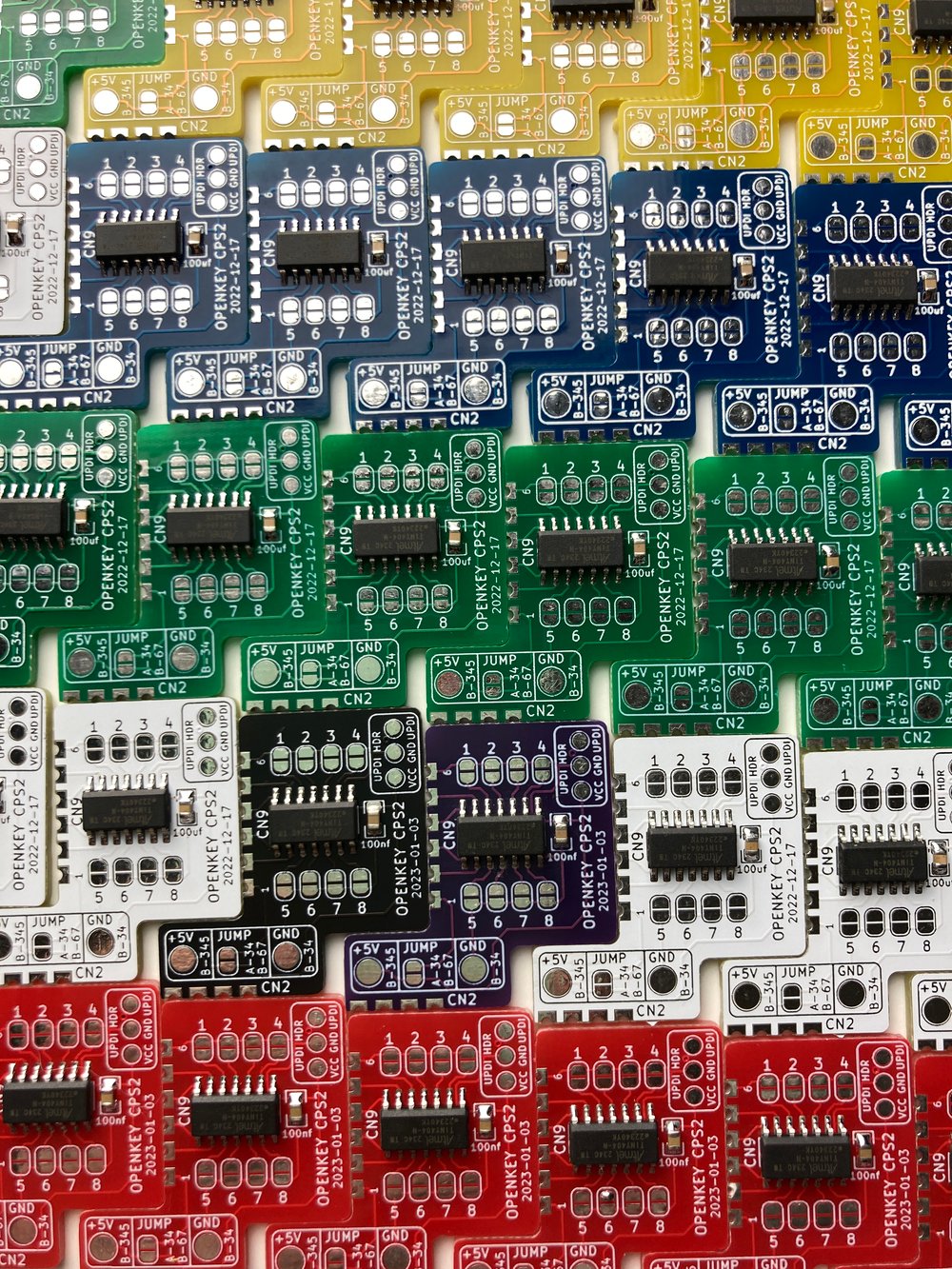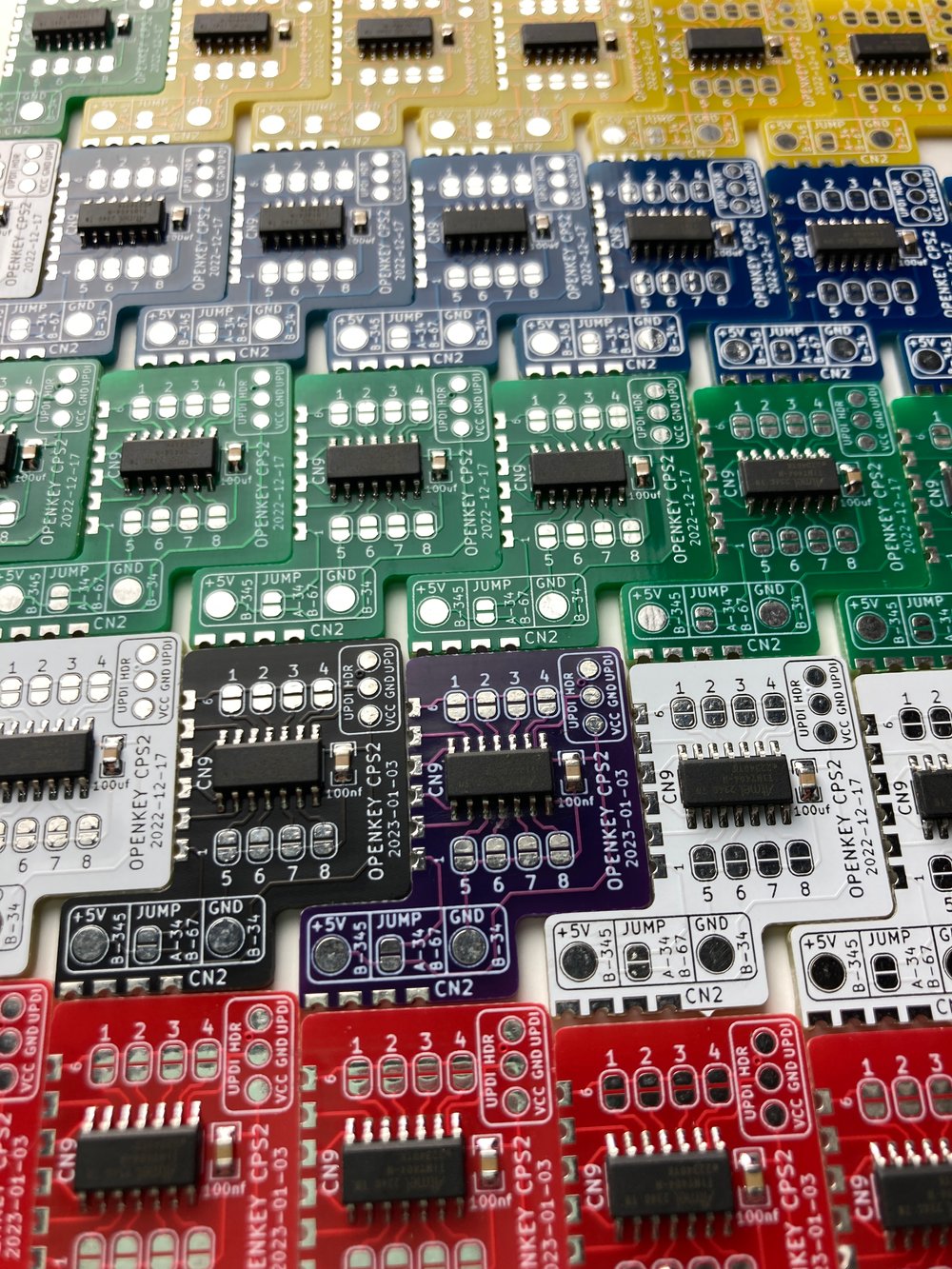 Similar in function to the legendary Infinikey, from undamned/UD-Tech, the openkey-cps2 enables a games decryption keys to be injected on boot without the need for a battery.
openkey-cps2 can also bring back to life suicided games without requiring any modified code.
openkey-cps2 is compatible with all CPS-2 games from any region.
CPS-2 batteries are ticking time bomb that are notorious for leaking and therefore damaging the games PCB.
Removal of batteries are a preventative measure that all CPS-2 game owners should take. There is absolutely zero difference in game function between openkey-cps2 and a live battery.
Our current inventory of openkey-cps2 PCBs are coloured green, red, white, blue or yellow (black and purple are sold out). The colour you receive will be at random. If you have a preference of colour, please note this at checkout and we will do out best to fulfill your request.
NOTE: You will need basic soldering skills to install this board. Installation guide, jumper settings and information available HERE
openkey-cps-2 is an open source project, it's author has kindly given us permission to make and sell these products on the site.